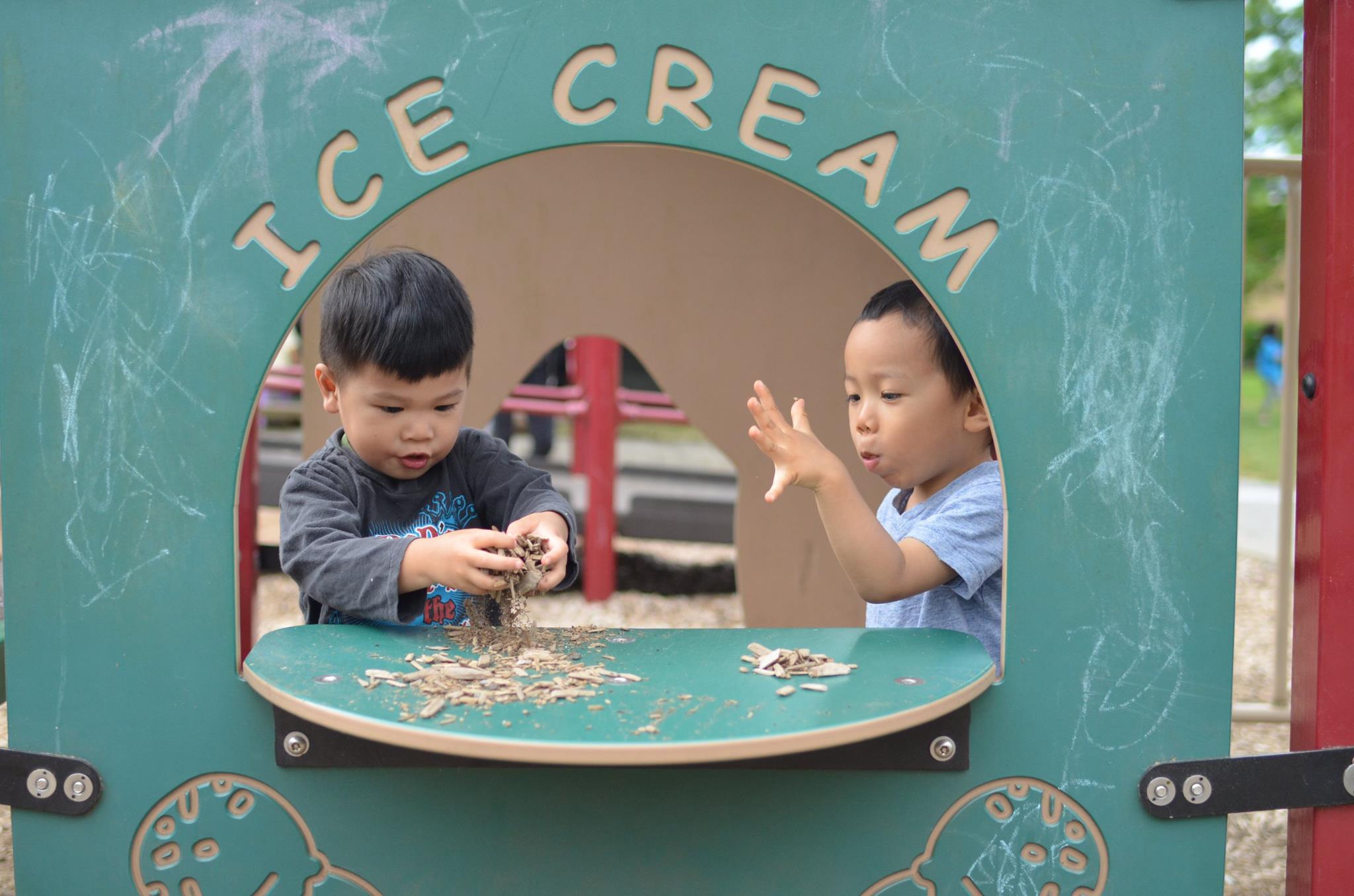 What to Expect in Our Programs
Children with their parents and caregivers participate in a range of developmentally appropriate preschool activities in each of the programs where they demonstrate growth in all developmental domains. Parents have a venue to find answers to questions they may have that impact their parenting journey, and through conversation with the family support workers navigate the many community resources and supports available to them.
Program Guidelines
Parents and caregivers must play and stay with their children. For safety reasons, please do not leave your child unattended for whatever reason – this includes visiting our thrift store.
Encourage pick-up and clean-up before moving on to another activity – including when staff give the 5-minute warning – this will make your home life better too.
Expose your children to all play experiences by showing them how to play safely, especially on the push and pull toys inside and outside
Parent and child participation is expected at circle time. If this is difficult for your child please inform a staff member and we can brainstorm ideas around this.
Each day families visit the playroom for the first time. Please make an effort to welcome them into our drop-in program. Feel free to discuss playroom routines and guidelines and encourage them to sign up for special activities.
Please turn your cellphone to vibrate and keep calls to a minimum as they can disrupt programming.
For the safety and comfort of all families, we request that each adult has no more than three children with them. Please speak to a member of staff if you have any concerns.
Health
We are asking families to keep their children at home if they have had any of the following symptoms in the previous 24 hours:
A fever over 100F or 37.8C
Vomiting or diarrhea
Runny nose with any coloured discharge
Coughing, sneezing and/or other cold or flu symptoms
Croup or inflamed mouth or throat
Any unexplained rashes
Unusual fatigue or irritability
Ear pain
Children often will seem to recover very quickly after having some of these symptoms, however they often are still sick and need this extra time to rest and recover. We are asking for your cooperation with this for the benefit of everyone who uses the services of RFP.
If staff members feel that your child is too sick to attend the drop-in programs, they may ask you and your child to leave in the best interests of everybody.
Where Do We Run Programs?
We run programs in many locations throughout Richmond.
Check the calendar for details of programs near you.
Food
At the main site, when children want a snack, families can use the dining room. Please feel free to utilize the kitchen area for food storage and cutting up. Remember to label your food so that others are aware of whose it is. Some snack suggestions are – raw vegetables, fruit, cheese and crackers, or sandwiches.
We offer an allergy-aware environment. We ask that families avoid bringing products containing nuts as a snack and request that food is only eaten in the dining room.
Overcrowding
To ensure the drop-in program at the main site is as safe and comfortable for everyone, a red stop sign will be put on the door and the fence if the program is full. At the moment, the program is busiest on Tuesday and Wednesday mornings.
"I've enjoyed the halloween parties, birthday celebrations and singing and dancing with the kids. I've enjoyed the positivity this group has brought to my family's life."
"We have learned songs to sing to our babies"
"My children have learned how to play and share with others"
"The one thing I like the most about this place is when I see the children having a great time with their families and friends. It warms my heart and makes me smile every time."