Our mission is to ensure that every child in Richmond reaches their full potential
For families with children from birth to 12 years of age
MONDAY
Main site
8660 Ash Street
9:30-11.30am Play & Learn Drop-In
1:00-3:00pm Play & Learn Drop-In
NEW LOCATION
McLean Neighbourhood Park
22500 McLean Avenue
*Rain or Shine*
10:00am-12:00pm Play & Learn
NEW LOCATION
King George Park
4100 No. 5 Road
*Inclement weather @Cambie Library, 11590 Cambie Rd*
1:00pm-2:30pm Sing & Play
TUESDAY
Main site
8660 Ash Street

9:30-11.30am Play & Learn
4:30-6:30pm Early Years Bridging Program
Registration Required – Email or Call (604) 278-4336
Brighouse Library
7700 Minoru Gate
1:00pm-2:30pm Play & Learn Drop-In. Seniors Welcome!
Zoom
10:00 – 11:00am Toddler time for Chinese speaking families
Registration Required – Email or Call (604) 278-4336
WEDNESDAY
Main site
8660 Ash Street

9:30-11:30am Play & Learn Drop-In
1:00-2:30pm Play & Learn Drop-In
5:30-7:30pm Play & Learn Drop-In
(Healthy snacks provided)
Paulik Park
7620 Heather Street
9:30-11:30am Play in the Park Drop-In
Rain or shine
King George Park
4100 No 5 Road
1:00-2:30pm Toddler Time for Chinese Speaking Families
THURSDAY
Main site
8660 Ash Street

9:30-11:30am Play & Learn Drop-In
1:00-3:00pm Play & Learn Drop-In
Hamilton Community Centre
5140 Smith Drive Rd
10:00am-12:00pm Play & Learn
City Centre Community
Centre
5900 Minoru Blvd
4:30pm-6:30pm Play & Learn
Zoom
1:00 -2:30pm Conversation Circle
Click here to join
New topics each week! 
FRIDAY
Main site
8660 Ash Street

9:30-11:30am Play & Learn with conversation circle Drop-In
12:30-2:30pm Early Years Bridging Program
Registration Required – Email or Call (604) 278-4336

Brighouse Library
7700 Minoru Gate
9:30-11:00am Toddler Time for Chinese Speaking Families
Registration Required – Email or Call (604) 278-4336
NEW LOCATION
Steveston Park
4111 Moncton Street
*Rain or Shine*
1:00-3:00pm Play in the Park
SATURDAY
Main Site
8660 Ash Street

9:30-11:30am Male Caregivers Play & Learn (Healthy Snacks provided)
1:00-3:30pm Play & Learn
COVID UPDATE:
For the month of August, we will continue to ask all adults to wear a mask when visiting our programs. Children 12 and under will no longer be required to wear a mask. We continue to review our policies and update our practices as necessary.
Please note a portion of all programs are held outdoors. Remember to dress appropriately for the weather. Click here for tips on how to dress for the weather.
________________
Email or call (604) 278-4336 to register your interest for the next Nobody's Perfect or Baby Babble classes.
All programs are subject to changes as we follow emerging public health guidelines.
Follow our social media for regular updates.
Family Programs
Family drop-in programs such as Play & Learn provide a welcoming environment for ALL families with children from birth to 6 years of age. Find a program near you. READ MORE
Family support workers are available to connect with families in all of our programs. Staff will assist in building new friendships and helping families navigate community resources and supports. Do you have a parenting question? Use our Contact Form
Can't get to our Main Site? Book a time to meet a Family Support Worker at a mutually convenient location.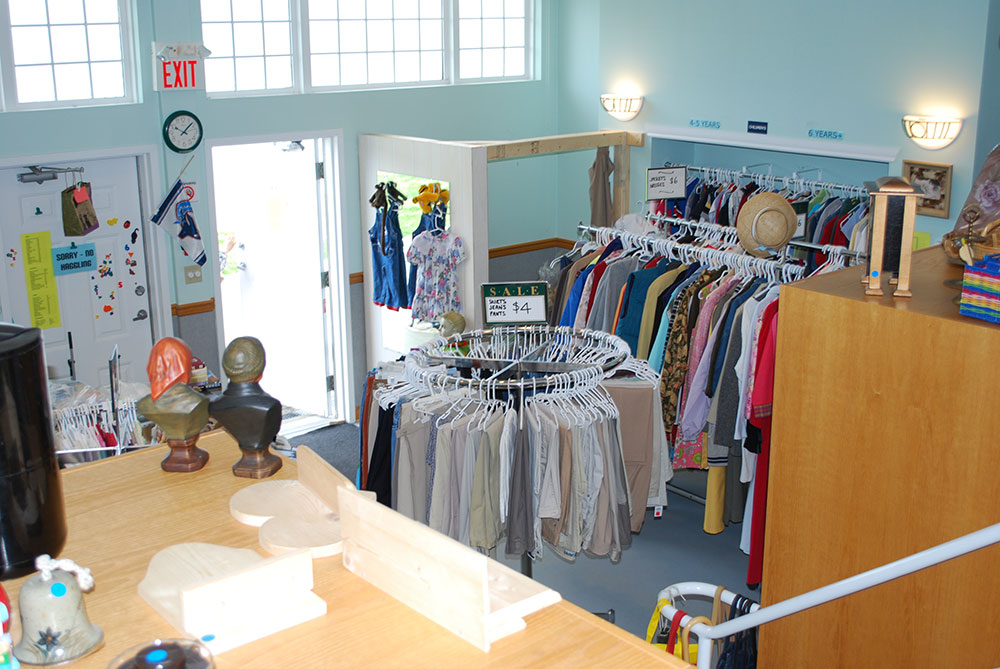 Thrift Store
Call in to find some great bargains at our Thrift Store. The store provides revenue that supports Richmond Family Place programs and provides clothing, free of charge, to families in need. Check out our daily specials, what & where to donate and how to volunteer.
"The feeling I got the first time I came here. How welcome I felt and how happy to have so much support at a time I was lost."
"It is the place I live in a real family atmosphere when I was missing my own family. I learned how to raise a child and made relationships with other mothers."
"Every time I feel distressed, alienated and miss my family, I go [to Family Place]. They give me love and attention and time."
"I feel joy every time I enter the building. It means a lot to me, it is the place where I found support and encouragement and I learned the skills of life."
Refugee Programs
The Richmond Early Years Bridging Program supports refugee families living in Richmond with at least one child birth to 6 years of age. The Bridging program assists families with their social, emotional, settlement and parenting needs.
School Readiness
School readiness is an integral part every   drop-in session. Children participating in school readiness and early literacy programs develop the social, emotional and intellectual skills to ensure a smooth transition to kindergarten.
Find out about our Play, Learn, Get Ready for School drop-in program for families attending the Richmond Food Bank.
The Parent Connections program is comprised of an 8-week training course, program practicums and ongoing opportunities to participate as a Peer Mentor at Richmond Family Place.
Richmond Kids is the online home of the Richmond Early Years Centre where you will find an events calendar, information, maps and links to early years programs including services and groups. The Early Years Centre connects parents, caregivers and staff in Richmond to programs, events, and resources for families with young children from birth to school age.
We nominated Diane for a 'Volunteer are Stars' award this year. Diane has faithfully prepared meals for our Wednesday and Thursday dinner programs for the last 5
years.
We love her easy smile, strong commitment and willingness to cook whatever we ask of her!
Thank you Diane for your contributions and for supporting our families in such a practical way and helping us provide delicious meals! We appreciate you.